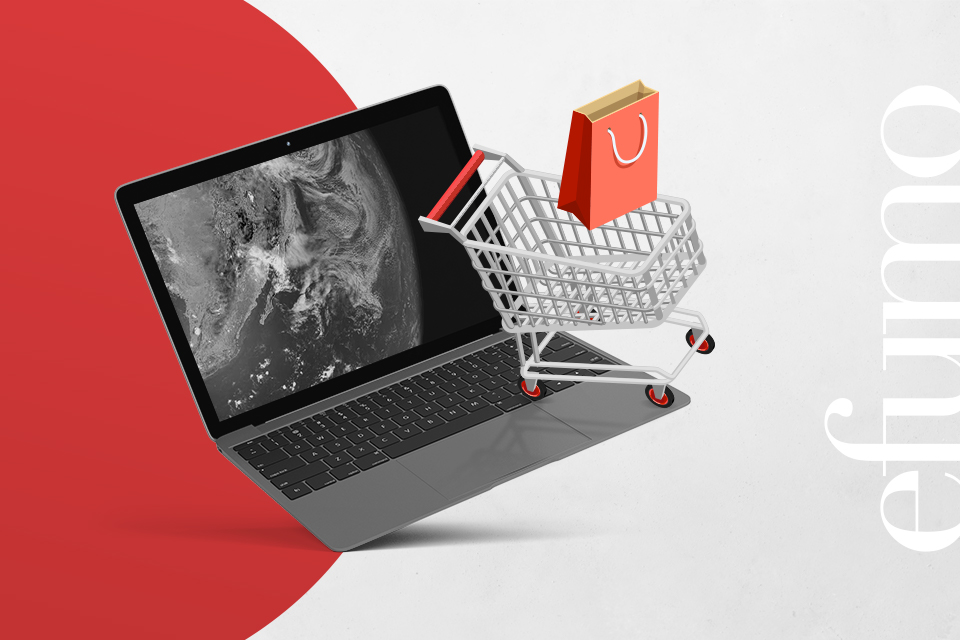 22-02-2022
Opportunities for development of online store for individual needs of each client
There is a difference, whether you are a self-employed, who needs an e-store, or you represent a large and prestigious company or brand. The former can create own e-store maximally easy and with minimum costs, or at least with a split payment, even if the achieved result is not 100% as necessary. Whereas for the latter most important is a qualitative result, which can fully satisfy all needs of clients and maximally facilitate the shopping process. There are different options for development of online store.
E-commerce platforms with a user interface.
These are popular e-commerce platforms for individual merchants and small businesses that cannot afford hiring IT specialists or web development companies.
These platforms offer to the user a friendly interface, by using of which the user can create own e-store without specific IT or design knowledge and in a short period of time, using standard templates. The user can enter and structure a product database, connect popular payment methods as PayPal or a payment method offered by the specific platform, using payment cards. Platforms also offer hosting, e-mail server, analytics data and various marketing tools.
There are many such platforms available on the market. Shopify, Wix, BigCommerce and others can be mentioned as most popular.
When to choose such a platform?
When a small range of products is offered
Suitable for individual merchants and small companies without large funds available for immediate investing
An e-commerce solution is necessary only for a specific period
As a test platform for a new business, product or service
No specific solution is required for sales of the product or service
Pros and cons for a small business:
+ Fast and easy achievable result
+ Immediate large investment is not required
+ In-depth marketing knowledge is not required
+ Possibility to use free of charge, but with many restrictions
– Limited functional possibilities
– Limited design possibilities
– Linked to a specific solution and server
– Expensive maintenance in a long-term perspective
Since the user pays a monthly fee for the rent of service and server, the monthly costs vary from 20.00 – 150.00 EUR, depending on the chosen platform and selected functions.
Advanced e-commerce platforms.
These platforms are the most popular in development of e-commerce solutions for small and large companies. They can meet a wide range of needs. Connecting various additional options is possible. Depending on the solution needs, simpler platforms are chosen, for example, WooCommerce, which is a suitable platform for e-commerce solutions with up to 50,000 products and is easy to connect to an already existing WordPress platform.
The costs of using this platform for e-commerce solutions usually range starting from 10,000.00 EUR. There is no monthly fee, unless hosting is used.
For larger and more complex solutions, Magento platform is used, which can meet needs of large and complex e-commerce solutions for sales of physical and digital products.
The costs of Magento range starting from 20,000.00 EUR
Who chooses this platform?
Medium and large companies that offer physical and digital products
Companies that choose a verified and secure platform
Companies with an extensive range of products
Companies that do not want to be linked to a specific developer
No specific solutions are required for sales of the product or service
Pros and cons for a business:
+ Opportunity to create a personalised e-commerce solution
+ Foreseeable costs
+ Not linked to a specific service provider and/or server
+ Relatively short development time
– Not suitable for sales of specific products/services
Custom e-commerce solutions.
In specific cases, when specific products and/or services are sold, the so-called "custom" platforms are created, where a solution is developed for each business individually, based on specific needs. It is impossible to place a product or service in a standard e-commerce solution.
When one should consider development of "custom" platform:
Specific adaptable products. For example, T-shirt printing, where the client can choose and create own design online. Taking out of insurance policies.
Specific delivery conditions. Delivery can depend on such factors as customs and respective taxes, goods that require special storage, for example, flowers, works of art, tobacco products, etc.
Sectoral specifics that are subject to delivery and customs clearance corrections. For example, frozen products, hazardous products, excise duty products.
An extensive and different number of represented sellers. The more extensive is the offer, the more challenges have to be faced by the e-commerce provider.
A specific marketing and loyalty system. For example, a promo code a company wishes to apply only to specific products or during specific hours.
Connection to back-end system and accounting.
A specific customer service practice. For example, specific feedback, when the client can offer own price for a specific product.
A specific payment method. For example, payment using any unpopular payment card, applying of discounts or bonus points to the particular payment.
Security considerations. Protection of personal data. For example, if a company does not want to use services of a third party for processing of payment cards.
Special functions, which facilitate and make the buyer's experience unforgettable. For example, 3D visualisations or a virtual fitting room.
The limit is reached, where it is not possible anymore to satisfy the needs with the existing or standard platform.
A platform, which brings the seller and the buyer together.
Pros and cons for a business:
+ Platform development adapted to specific needs
–  Longer development time
–  High costs
–  Linked to a specific developer
Find out more, how we can help your company in particular!