Website development
The development of an appealing website will help you reach the principal objectives of your business: attraction of new customers, development of relationships with existing customers, projection of the image of a professional company, improvement of SEO positions and successful presentation of your company. We offer adapted IT solutions with unique UX/UI design on Drupal8 and WordPress platforms.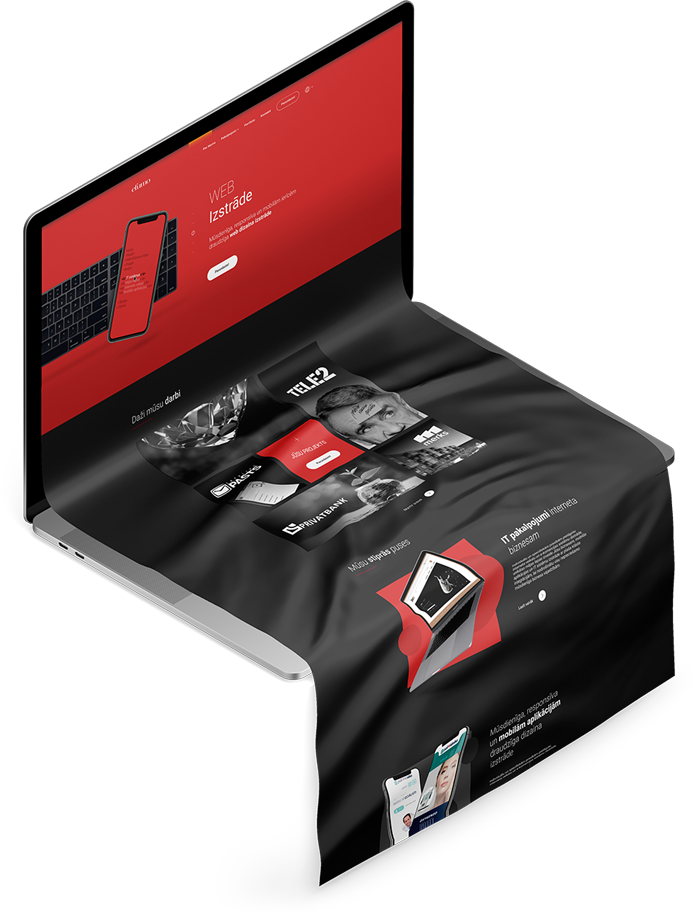 Website development
– the road to business development
Undoubtedly, professionally developed websites occupy one of the most important roles in business development of in our age of technologies. People who use the Internet daily search for goods, services and information about your company using search engine websites.
Therefore, the development of an attractive, modern, user-friendly and easily manageable website is important to ensure that a potential customer chooses exactly your product or service. Development of a high quality and user-friendly website – it is the road to the development and success of your business!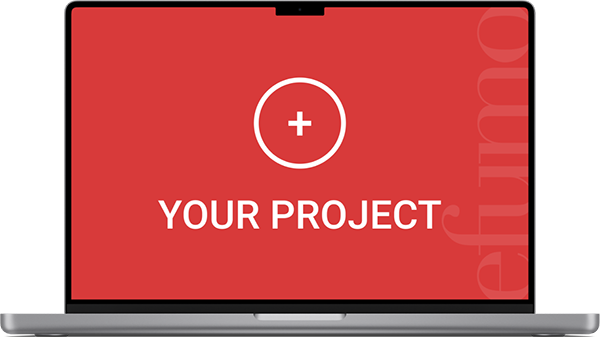 Individually tailored website development
We develop websites individually tailored for your company, considering your ideas, as well as the concept of your business. Advantages of our work:
Unique, responsive and optimised design
Fast loading, SEO friendly, optimal HTML structures and simple content management pages
Diverse system integrations – payment system, ERP system, API marketing and other system integrations.
Why chose EFUMO websites?
Results
Development of an individual website that attracts new customers, presents a professional brand image, improves positions in search results, helps sales and products and boosts income.
Knowledge and ideas
More than 450 websites developed for the private and public sectors with individual functionality and unique UX/UI design.
Long-term safety
Reliable, professional servicing with long-term guarantees. During the maintenance phase, we provide continuous delivery – parallel development of new versions and introduction of micro-changes in the production environment.
IT solutions we offer
Website development
We develop websites in PHP with MySQL or other relational database. We use PHP Symfony as a framework.
Platforms
We offer IT solutions adapted to your company with unique UX/UI design of Drupal8 or WordPress platforms.
Payment system integrations
We perform integrations of the payment systems you need – for instance, the introduction of Internet banking, card payments, PayPal, WoraPay, Banklink, Paysera, FirstData, Paytrail, Fortumo, Swipe, etc.
ERP system integrations
We offer introduction of enterprise resource planning (ERP) systems for the organisation of your company's processes and business management: Microsoft Dynamics, HansaWorld, 1C, Tildes Jumis, Horizon, Scala etc.
API integrations
We perform RESTFUL API integrations for the development of network services. We support XML and JSON formats.
Marketing system integrations
The development of a modern website is unimaginable without various marketing tools. We offer Mailchimp, Mandrill, Mailigen and other solution integrations to suit the marketing needs of your company.
GIS integrations
We can embed geographic information systems (GIS) like GoogleMaps, OpenStreetMap, for the needs of your website users.
Logistics system integrations
During the development of websites, many companies need to integrate with logistical systems as well. We offer many solutions: Latvijas Pasts, DPD, DHL, Itelia, Fedex, Omniva and others.
The customers of EFUMO value
Solution quality
unique WEB design, usability of interfaces, adapted IT solutions and professional technical support (functionality, safety, speed, modern and convenient CMS).
Process quality
our team observes internal process quality standards by ensuring complete implementation of a project, including the performance of comprehensive tests, regular security checks and GDPR compliance.
Effective co-operation
customer-tailored communication with project managers during personal meetings and via the convenient Efumo support system, where you can add a comment or question at any time, or start a conversation with a specialist.
---
We are DRUPAL 8 certified specialists.
The most advanced website development and content management system with unlimited functionality innovatively and efficiently achieving the digital perfection.