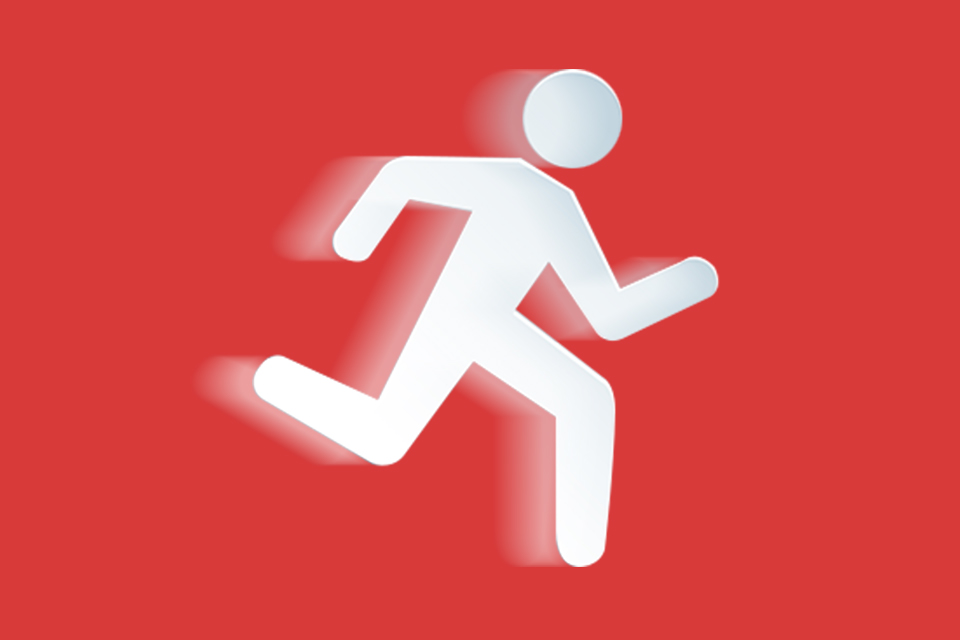 17-08-2022
Ways your website can drive customers away
Becoming self-satisfied with your company website is a dangerous mindset. If you don't continually improve your website and update it as trends change, you can scare away customers.
In today's competitive market, you may only have one chance to make a great first impression on potential customers. Often this first impression is created in the digital environment. Individuals have no shortage of companies to do business with and, thanks to the internet, visitors can evaluate dozens of vendors and service providers with just a few clicks. For this reason, it is very important that your company invests in the creation and maintenance of a professional website.
But what makes a good website? We have listed some of the most common signs that it's time to review your current website and consider redesigning it, as well as updating other features that may already be driving potential customers away.
The website is not aligned with the company's brand
Your company's brand is important because it influences how existing and potential customers perceive your business. For example, if you don't have a consistent colour scheme, legible fonts or images that match what you offer, it can create a feeling of disorganisation, leading to an impression of unreliability and low quality.
While maintaining consistency across your digital presence can seem complicated, working with a web design company can simplify the process. These companies stay on top of industry trends and dynamics, allowing them to provide clear guidance for a website redesign that incorporates website best practices to accurately reflect your brand and deliver the results you want.
Outdated design
The first impression is powerful. If the first impression you get from your website is that it hasn't been updated since the beginning of the internet, you have a problem. An outdated website will make new visitors think your business is headed for extinction. Always hire a professional team to help you design your website with the most up-to-date practices in mind.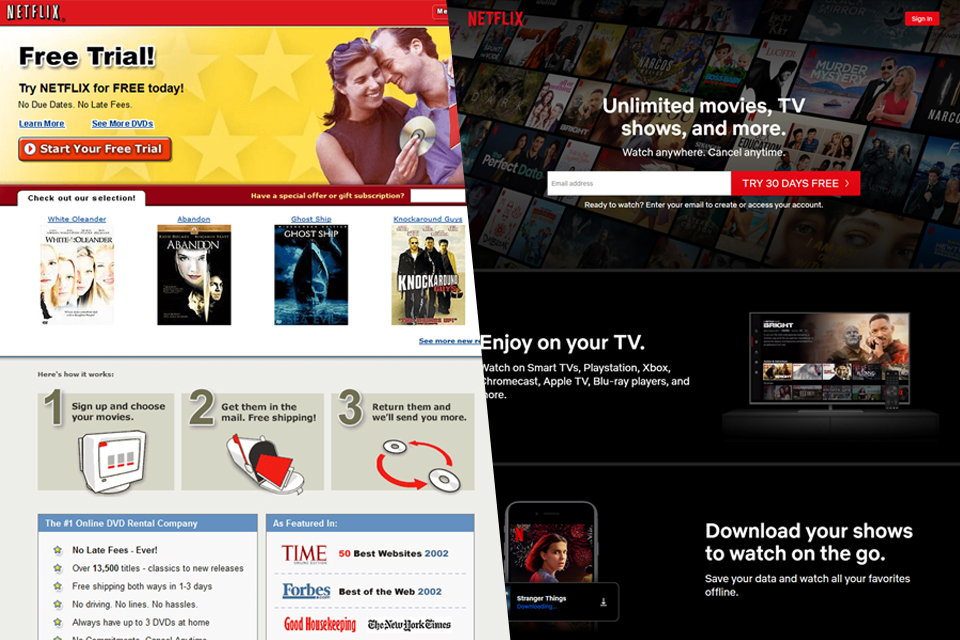 No clear call to action
When a customer visits your website, they should intuitively know where to go next. If customers are confused and don't know what to do, they will leave the website and go to competitors to find alternatives. Before a visitor can buy your product or service, they need to be able to navigate easily around your site. Help them by including a clear call to action and direct them to a specific page where they can make a purchase to meet their needs.
Speed is too slow
The speed of your website is usually the first impression of your brand or business online. Studies show that if a website doesn't load within 3 seconds, 57% of visitors abandon it. Now that high-speed internet is the norm in many parts of the world, the attention span of internet users is shrinking as they consume most of their information online. If your website is taking too long to load, it's time to consult a web design specialist.
One of the key practices in website management is the use of caching technologies. Caching is the process of storing copies of files in a temporary location. When users visit a caching-enabled website, they experience faster load times because the browser does not have to repeatedly download the same content from different pages.
It is also worth noting that page speed is a factor used by Google in determining search rankings. In other words, a slow-loading website can prevent you from ranking higher in Google's search engine results.
Design is not responsive
People are spending more time than ever on mobile devices to search for products, services and consume content. If your website is not responsive on devices other than computers, you are pushing potential customers away.
If your website is only viewable on desktop and laptop, you are missing out on a significant audience. Nowadays, most internet users browse the web on tablets and smartphones, so business websites need to be responsive.
Responsive websites are designed to adapt to the screen size of each visitor's device. Truly responsive websites also work well on mobile devices that are oriented horizontally.
With responsive web design, users will have a quality experience whether they are using a desktop, laptop, tablet or smartphone. Because responsive websites are designed to adapt to multiple device types, you can save on the development and maintenance costs that would be associated with trying to maintain a separate mobile version of your website.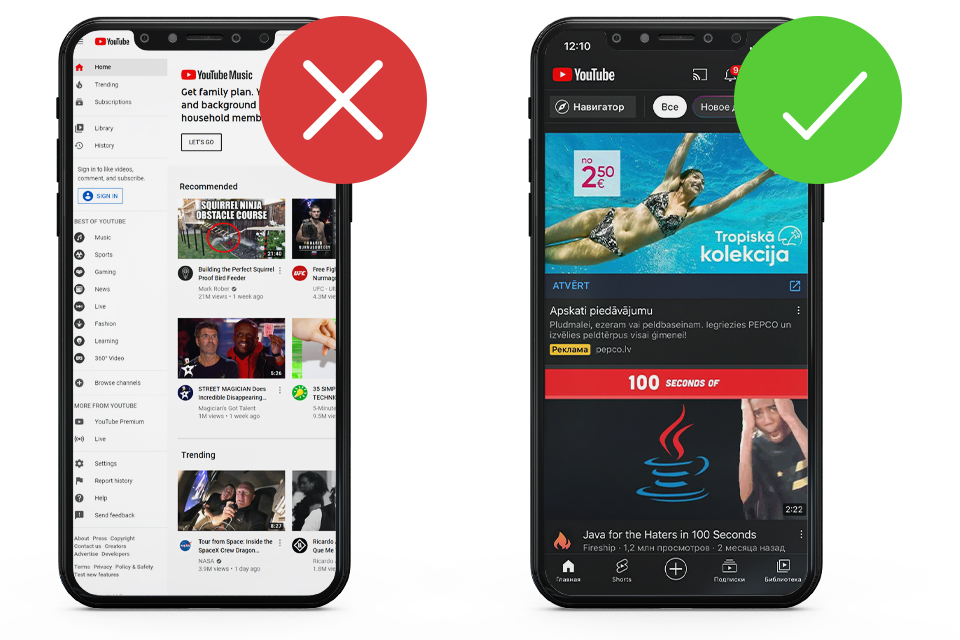 Difficult navigation
Don't give website users too many options in the main navigation. Consider what needs to be promoted and what can be an internal page. Too many options not only look sloppy but also confuse new visitors. If your potential users cannot easily find what they need, they will look elsewhere.
Your website does not meet your marketing objectives
To succeed in crowded markets, you need to constantly evaluate the effectiveness of your marketing campaigns and adjust based on the data. By incorporating content marketing into your website, you can improve your position in search engines, add value to potential customers and increase sales.
Although content marketing is a broad topic, most marketers today invest in content, as blogs are one of the three main media types used in content strategies today.
Lack of quality content
One of the most common reasons why visitors are disappointed by a website is irrelevant or useless content. Every internet user who is redirected to your website is there for a reason. People do not like websites that do not offer valuable content. There should be no doubt that you are an expert in your niche and that your information is solid. If visitors have doubts in their minds or do not find the information valuable, they will continue to look for more compelling websites.
Consumers look for information online to help them answer questions and make purchasing decisions. If your website does not have a blog section, content offers, product demonstrations, customer testimonials, you could be saying goodbye to a large proportion of potential clients. Transparency and helpfulness are very important elements to gain customer trust. If your page only promotes your company and has no content that educates the visitor, they will move to an organisation that is more focused on solving people's problems.
No links to social media platforms
If your potential customers don't see that you are active on social media and your website doesn't link to these channels, they will assume that you as a brand are outdated and not keeping up with the times. Social media is the backbone of modern businesses and actively disengaging from it can have a damaging effect on your online presence. Customers expect businesses to be on social media because it is a sign that a business is trustworthy and has nothing to hide.
Low quality images
Nothing makes a website as creative and engaging as the visual elements. These visual aids are not only great at grabbing users' attention, but can also communicate a powerful message with just a good image. A website can be complemented with photos that indicate the importance of the brand and its identity.
It should be noted that the images should never be copied or of low quality. The use of such photographs may create a negative impression on customers, which will drive them away from the site. The focus should always be on the use of original, contextual and relevant images.
Creating an attractive and functional website is very relevant in today's world. In fact, today it is even more important than a business card. However, just having a website does not help to achieve the goal of reaching the target audience. It is important to consider whether the website fulfils its function well. For a company to succeed and grow rapidly, the number of visitors to the website must increase. Maintaining and attracting the attention of users is a complex job and needs to be properly taken care of in order to be productive.
There are several reasons why a website may appear irrelevant to customers and scare them away, so it is important to make sure that the website does not show any of these signs. This will not only help maintain customers, but also keep them coming back again and again.