22-02-2022
8 most popular types of homepage
Does my business need a homepage? Probably, this is one of the most topical questions asked to themselves by new entrepreneurs and also owners of small or medium companies, who already sell their products or services, but for some reason have not yet created homepages for their brands. Most likely, the answer to this question will be — yes! Nobody can deny anymore the fact that the number of internet users is really huge. It is a great opportunity for companies to reach their existing and potential clients through a website, thus telling about themselves and also selling their services or products.
The next question is — what type of homepage to choose? There are several types, but you must choose one that precisely suits your business goals. Here we introduce to you the most popular types of websites, which will help you to make a smart decision and develop your homepage in a way that it reaches as many clients as possible, increases sales volumes or creates a strong brand image.

Company homepage
Regardless of the sector in which your company operates, a modern and well-considered homepage can help to extend your business. Your company homepage can help to display your services or products in a detailed and efficient manner. A homepage will also help the potential clients to get a precise idea of your company, helping them to make a decision in favour of your products or offered services.
Since a homepage serves as a business card of your company, its design and well-structured navigation has a great role. It is important to create a hierarchical website, which is easy to use and is understandable to your clients, and to use the colour palette, logo of the company, and images relevant to the company.
Landing page
The landing page is a special type of web page, which is created for a specific marketing campaign, in order to encourage visitors to do any particular activity. It is a separate page, where the visitor "lands" by clicking on a link received in an e-mail message or advertisements on Google, Facebook, Instagram, Twitter or similar websites. It has to be mentioned that a landing page is not the same as the company's homepage, as it [company's homepage] is not aimed at gaining data flow from a specific marketing campaign.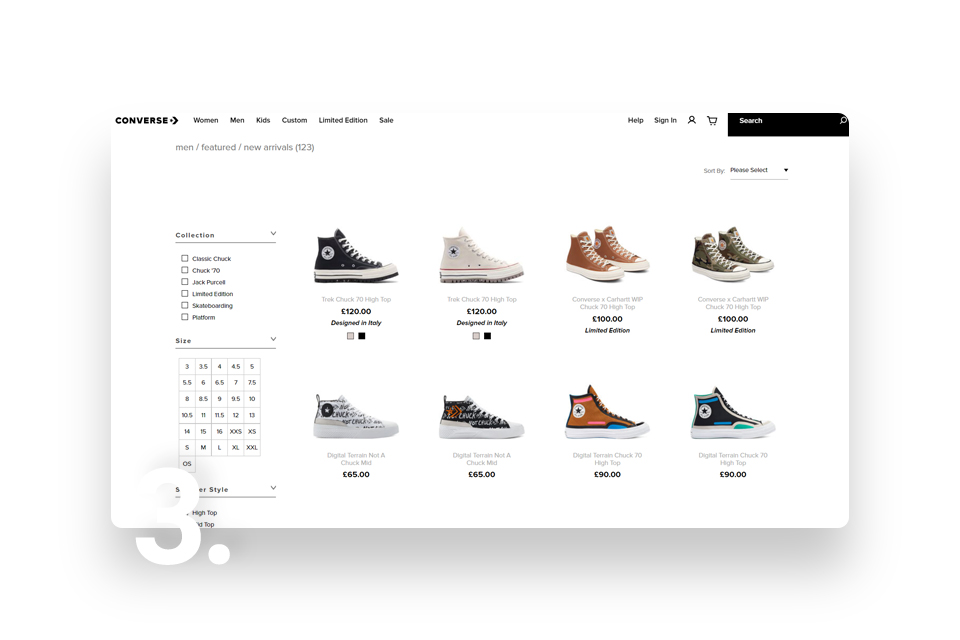 E-commerce website
Since nowadays a large number of internet users choose shopping online, it is profitable to create an e-commerce or online store website for selling own products and services. A website of this type enables convenient browsing of products, filtering them by categories, highlight campaigns and special offers, and making orders.
Such functions, which can be added to an e-commerce website, as online payments, order tracking, shopping cart etc., ensure additional convenience for clients and encourage them to make orders on your online store more often. Even if you have a small company or sell handmade items, a simple, but well-considered and attractive online store will help you to reach clients all around the world.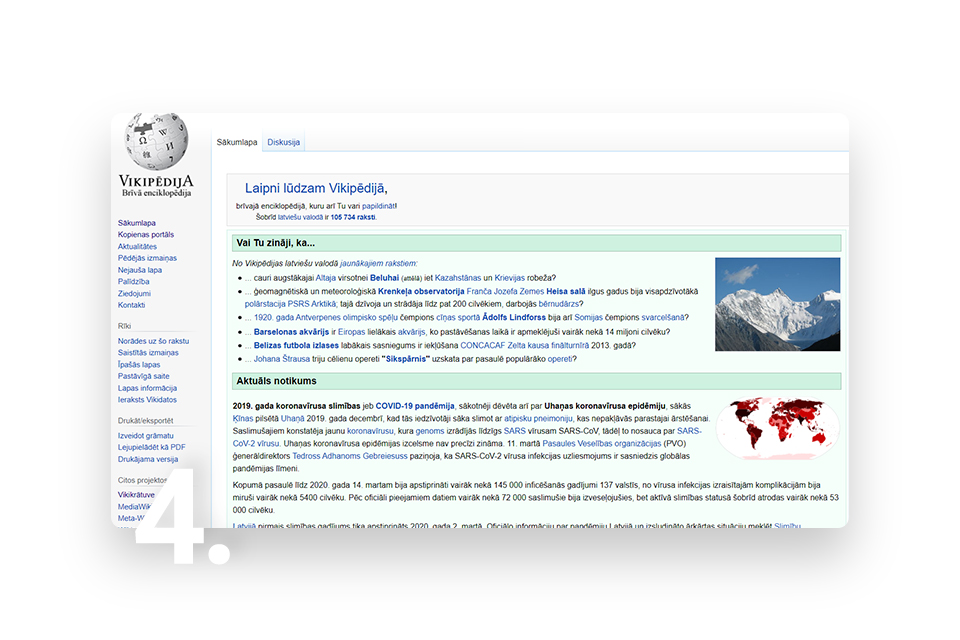 Informational homepage
An informational homepage contains informational and educational articles, photos and videos. This type of website is useful for people who are searching for information about different topics. Frequently, informational web pages contain various pieces of advice, guidelines or answers to questions. A well established, structured and functional informational website can attract a large number of people who want to learn or are searching any information frequently. Since the number of searches for various types of information increases on the internet, a respective site may draw attention and raise the website traffic indicators.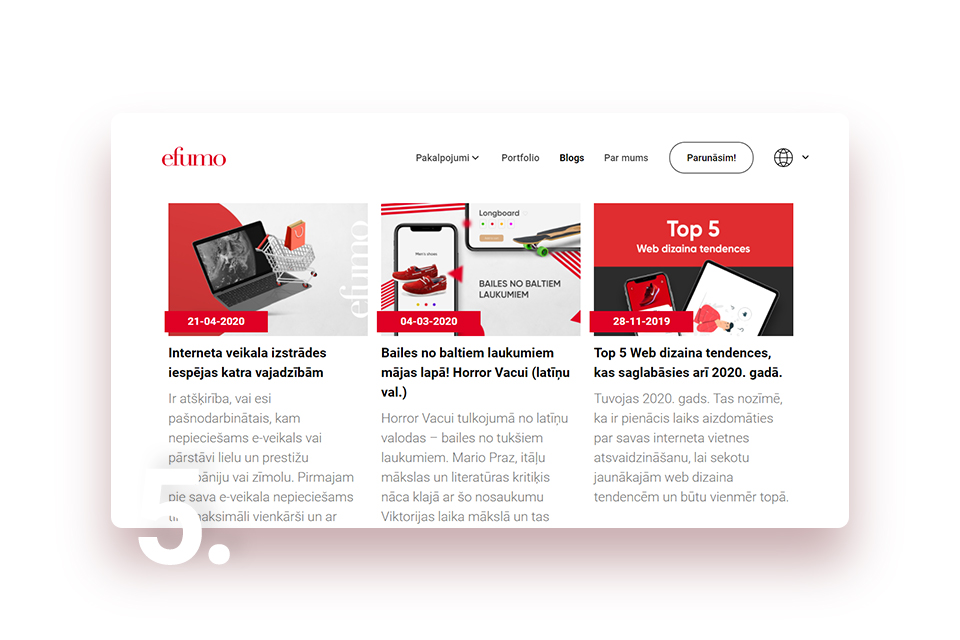 Blog
Various types of articles, videos and photos can be found also on blog websites, but compared to informational websites blogs involve more personal and day-to-day content, which refers, for example, to operation of the respective company. Nowadays blogs are most often used as a good material for social network content and e-mail campaigns, as they can ensure good data flow to the relevant websites and improve indicators of Google search results.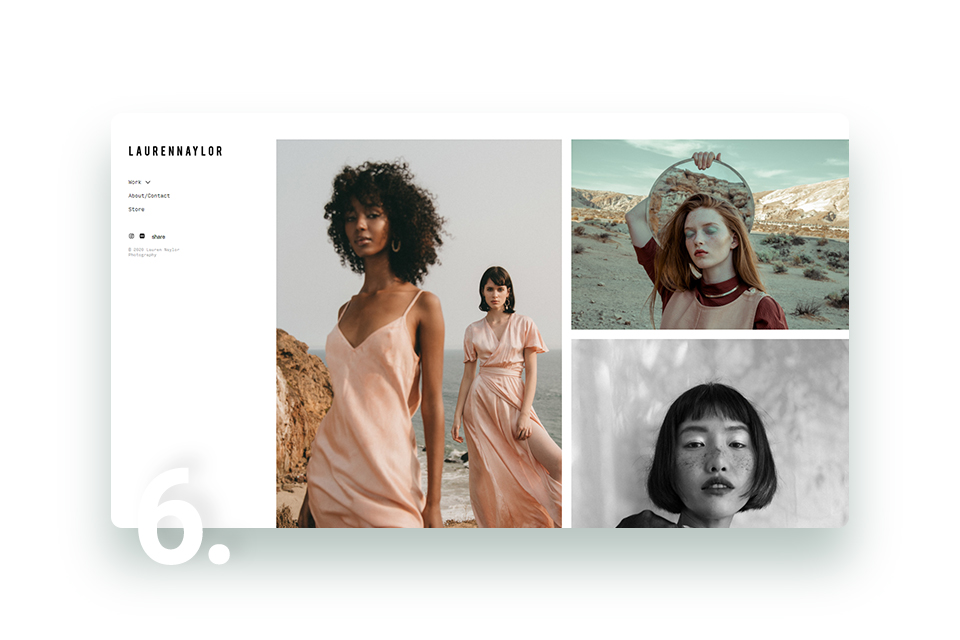 Portfolio
Portfolio websites are suitable for artists, writers, designers, photographers, furniture manufacturers and other creative professionals to display their most excellent works in the best way. By creating such a website, you can not only acquaint the audience with your achievements (posting photos of your works), but also give detailed descriptions; therefore, the website design is very important in this case. A portfolio can give people a clear idea of your skills, working abilities and knowledge, which will help the potential clients to decide, whether they want to use your services.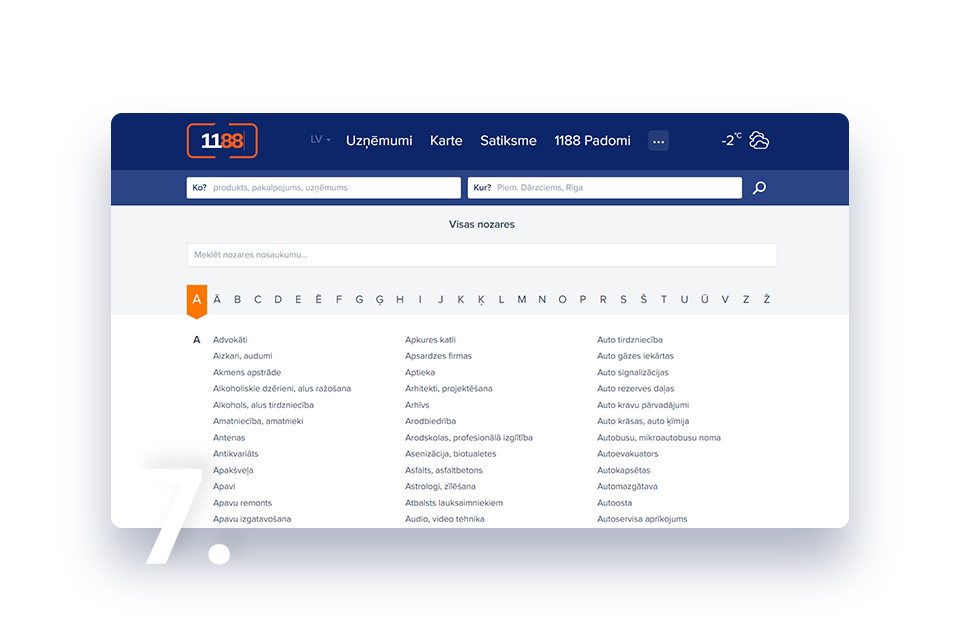 Contacts search pages
Contacts pages is a place, where visitors can find contact information of various companies and contact them. Such websites work well in cases, when it is necessary to list different companies at one place, for example, local restaurants with their contact information, price range and feedback. Another example is a list of local dentists, indicating their area of competence and contact information.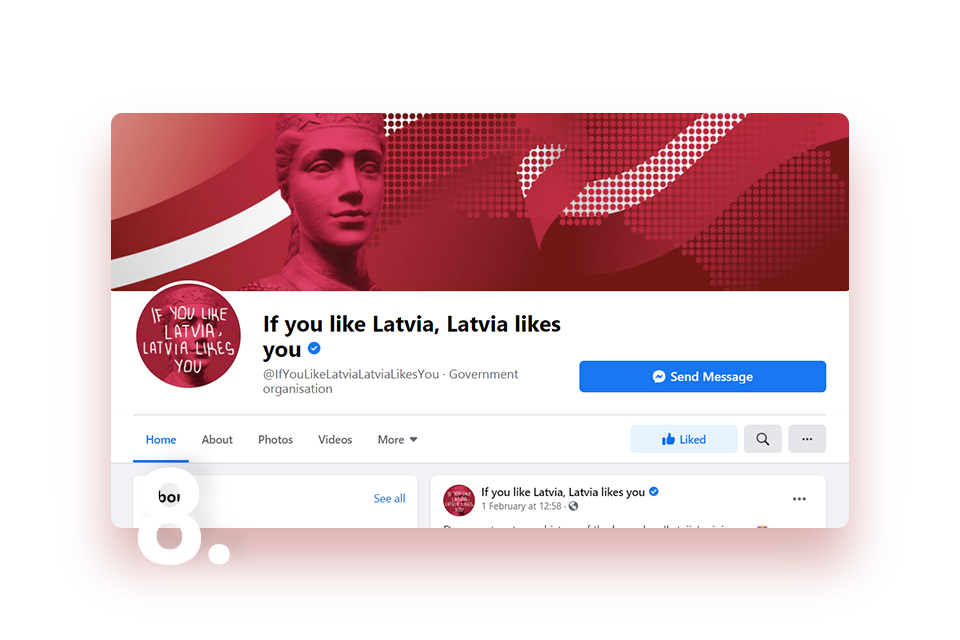 Social network websites
Social media are used by billions of people worldwide, and there exist countless social media platforms. Regardless of what is your audience, you will find it on any of these platforms – whether it is Facebook, Instagram, LinkedIn, Twitter or elsewhere. Although it is not possible to transform these platforms themselves, you can create the design and content of your page. The design should correspond to your corporate visual identity. It is important to use the logo and colours of your company, when creating, for example, your Facebook page, so that users could recognise your brand straight away.
Summary
A good design has not only an aesthetic function, but also promotes involvement of users and is aimed at the needs of website visitors. Remember that first of all the business objectives have to be defined, and only then the type and design of the respective website has to be chosen. Also advice of various experts may help you to choose the most suitable solution for your business, so take advantage of addressing specialists, for example, homepage developers at … agency. Also you can do a research on what solutions have been used by other companies in your sector, which will help you to choose the most suitable homepage format for achieving your goals.