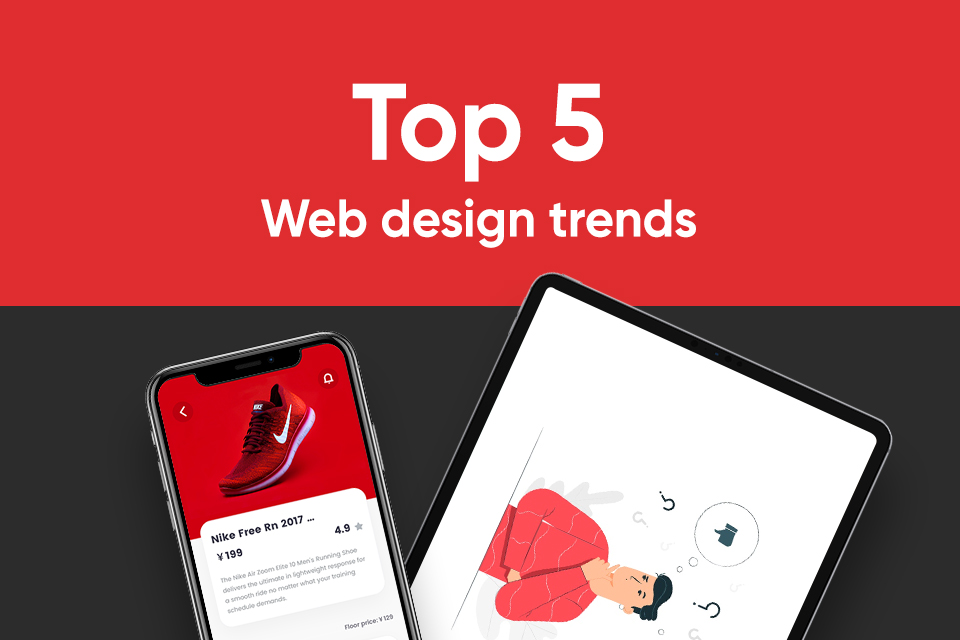 29-11-2019
Top 5 Web Design Trends That Will Be Relevant In 2020
2020 is coming. This means that it's time to think about updating your website to keep up with the latest web design trends.
Do not despair, because next year there won't be many changes. Many of the current web design trends will continue to be relevant in 2020. Learn more about them in our article!
# 1 Bold colours and simplicity in web design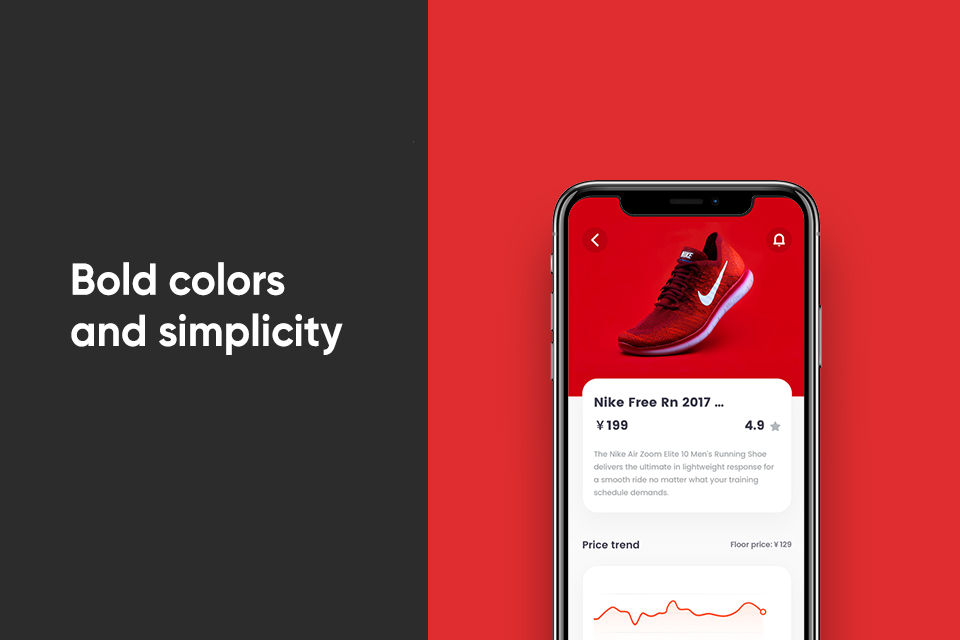 There is no doubt that more and more brands will try to stand out among their competitors in the digital environment. This means using bold and vibrant colours in website design. They are impressive and attract attention – exactly what the online brands need! Besides, In-Plane Switching (IPS) technology is increasingly being integrated into device monitors to highlight the rich colours, making them more beautiful and attractive to the user.
One of the trends in e-commerce design in recent years is simplicity. Often web designers work on the principle of "less is more" – the less interface design elements, the better. Since modern life is very fast and dynamic, people do not have enough time to process information. Good design allows users to digest information in the shortest possible time. This can be achieved with fewer elements.
# 2 Animation and dynamic illustrations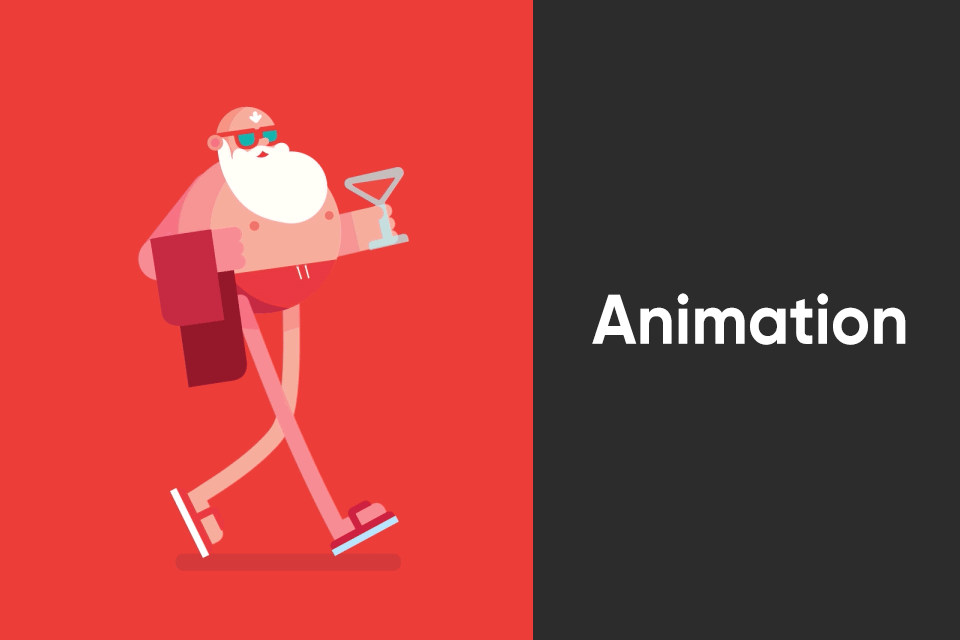 The popularity of animation has undoubtedly been on the rise over the past two years. The animation is considered one of the most powerful areas of web design, which has become very popular among designers and users. In 2020, the animation will not lose its leading position. For brands that use integrated animation, GIFs, and dynamic illustrations, it's easier to tell their stories to the world.
For example, using animation and illustrations, you can show potential customers how to use the product, as well as add some humor to the brand image, attract the attention of users when loading a page, or build a stronger relationship with customers.
#3 Asymmetrical layouts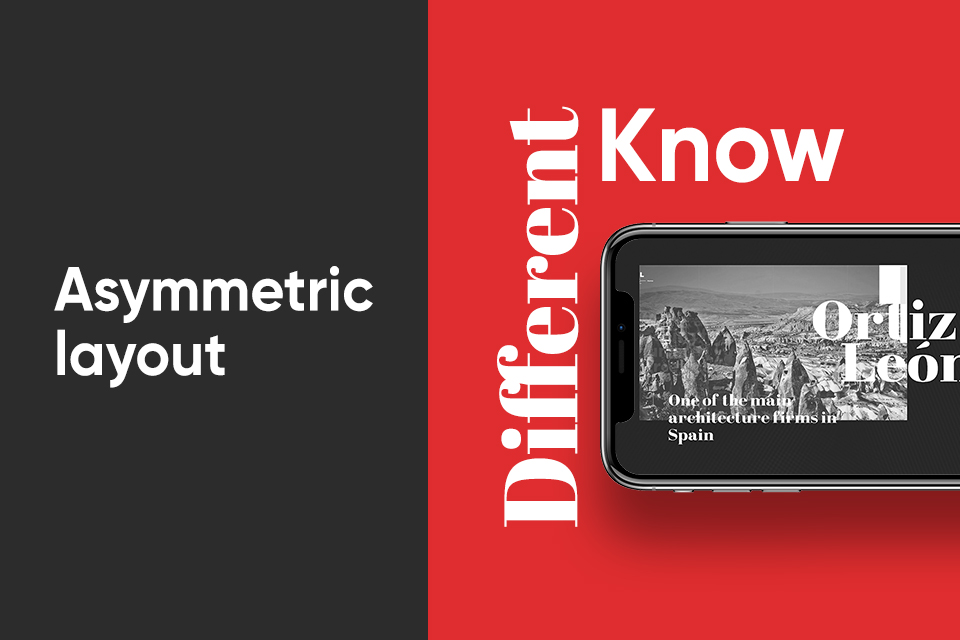 Most websites are built on modular grids, which are used to place various elements in the appropriate order. Brands that want to be unique and stand out among competitors use an asymmetric layout in the design of their websites – the elements are arranged, it would seem, randomly, asymmetrically.
But that doesn't mean anything wrong! On the contrary, this trend, which will be relevant in 2020, will make websites creative, bold, and individual. Undoubtedly, next year the use of these asymmetric structures will become one of the main trends in web design, which will give the uniqueness, fun, and enthusiasm to the websites.
# 4 Scalable Vector Graphics (SVG)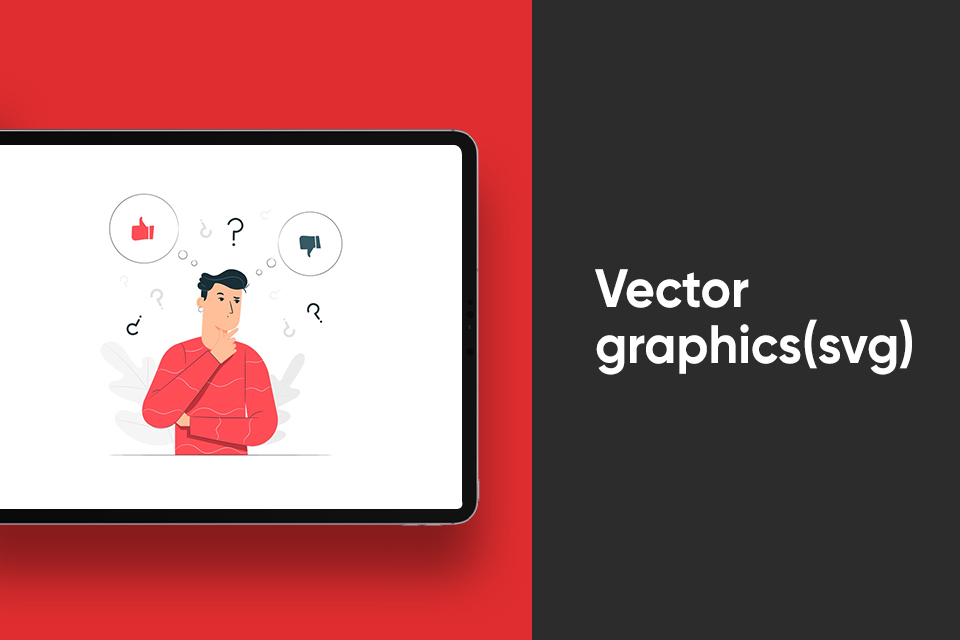 Needless to say, people like multimedia design! Websites with interesting media content attract more user attention than text websites. In the past, websites with fairly diverse content suffered from very slow loading due to the use of traditional formats such as GIF, PNG and various video formats, which, in turn, made them less suitable for mobile devices. Now the situation has changed dramatically. Thanks to technological advances and the growing demand for mobile gadgets, the focus is now on responsive design.
And here is one of the most interesting trends in web design – SVG, an XML-based vector image format for two-dimensional graphics with support for interactivity and animation. These are vector images that are scaled to fit the screen while maintaining the quality of the original graphics, which greatly improves the experience of mobile device users.
# 5 Hand drawings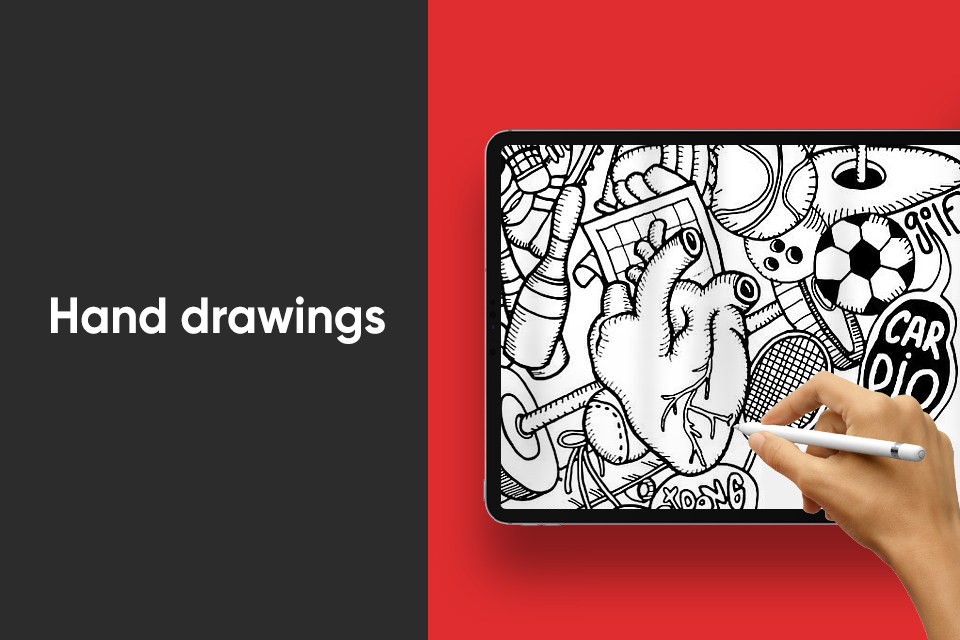 Hand-drawn elements give uniqueness to the website pages. Many may wonder why in the era of modern technology, someone still needs hand-drawn illustrations when you can use high-resolution images and photographs? The answer is very simple – firstly, they look amazing and, secondly, they give certain humanity and warmth to the website.
Hand-drawn illustrations are used for creativity, the attraction of users and highlighting a website from the crowd, that is, from thousands of other similar websites. This trend will be relevant next year, especially if the hand-drawn illustrations are a little raw and not very perfect. In today's digital age, the human side is of great value, right?
Read the second part of the "Top 5 Web Design Trends That Will Be Relevant In 2020.", soon! We promise it will be even more interesting!
Can we help You with web design?