The classes, methodological materials and tests offered on ROBO HUB platform are intended both for parents who want to acquaint their children with knowledge on robotics, and teachers who teach robotics to their students.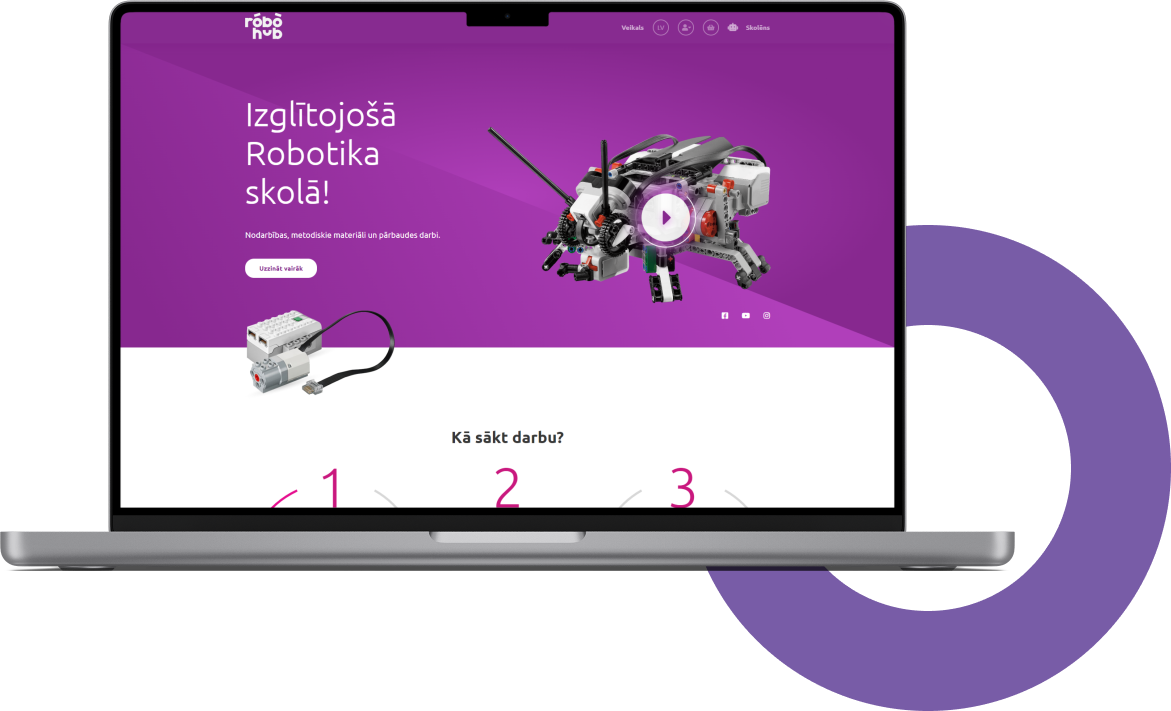 The educational robotics learning platform www.robohub.online was created within the framework of the European Social Fund project "Digital learning and methodological tool in educational robotics at the pre-school and primary education level".
As a result of collaboration, the digital learning platform www.robohub.online was developed. This large-scale IT system is intended both for acquisition of Lego robotics sets, and subscriptions to complete packages of classes for teachers and parents without previous experience in working with robotics equipment, in order to enable teachers and parents to teach this exciting knowledge to children.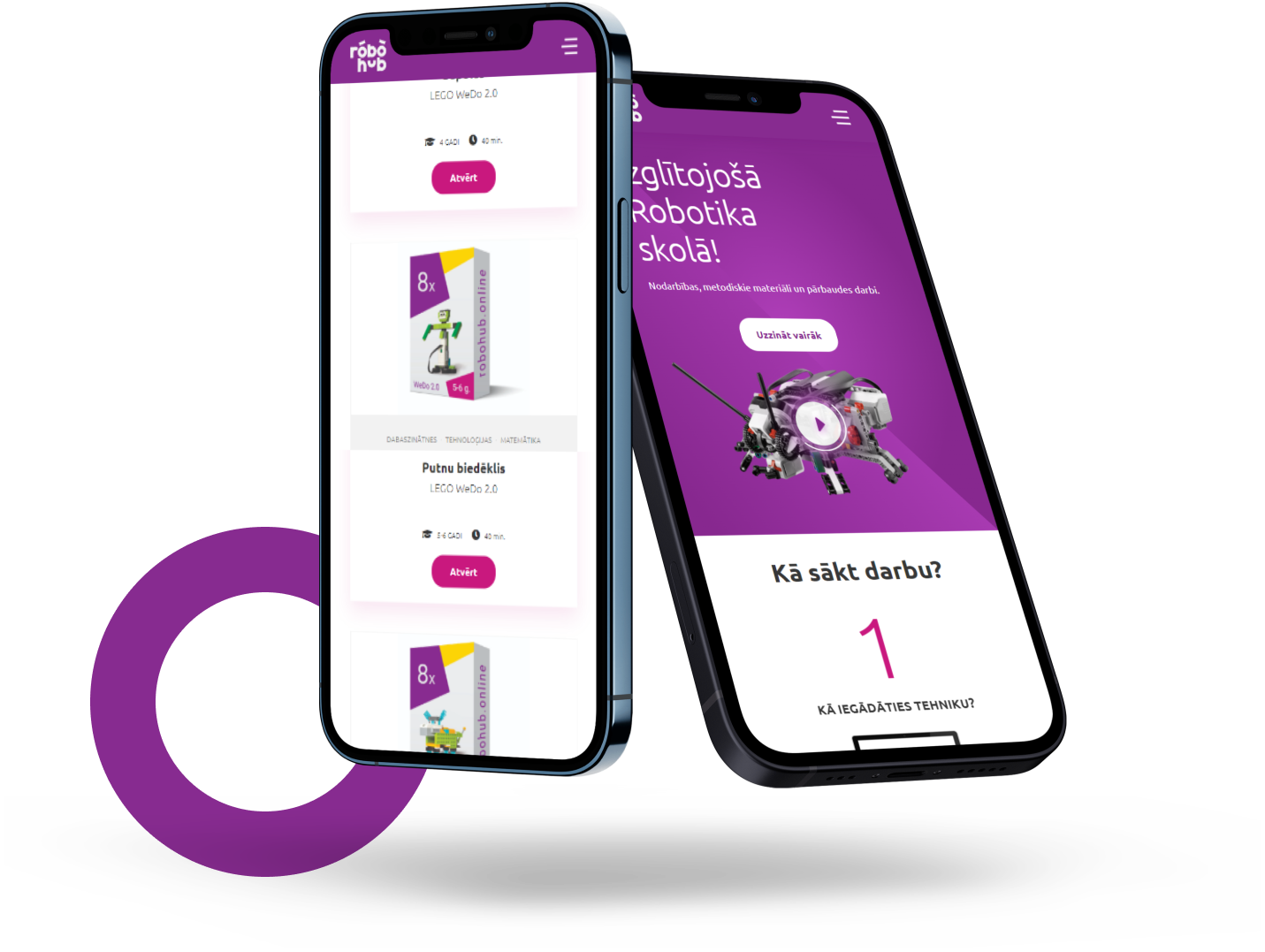 Responsive design
The website design is aesthetically attractive and also functional and easy to use.
Demo classes
Before subscribing, you can try demo classes to become acquainted with the offer.
Registration with E-class
An option for easy registration on the website, using E-class.
Introduction of automatic invoicing and payment system
A platform of regular payments allow saving time, as all payment orders are automated. Introduction of this system also allows clients to freely change their preferences, view their invoices and make payments from various payment systems, including PayPal.