Museum of the History of Riga and Navigation and branches
2021
The operation of the museum facilitates preservation of memory of elements of the history of Riga city, as well as Latvian navigation and photography. These accumulated historical values help to formulate opinions about the scientific and cultural life, shaping a highly developed human society.

The developed homepage combines four significant Latvian museums at one place, which allows the visitors to explore the history of these museums and find the current information. The website design, which was created in 2020, is implemented in a uniform style, supplemented by thematic colour tones of each respective section.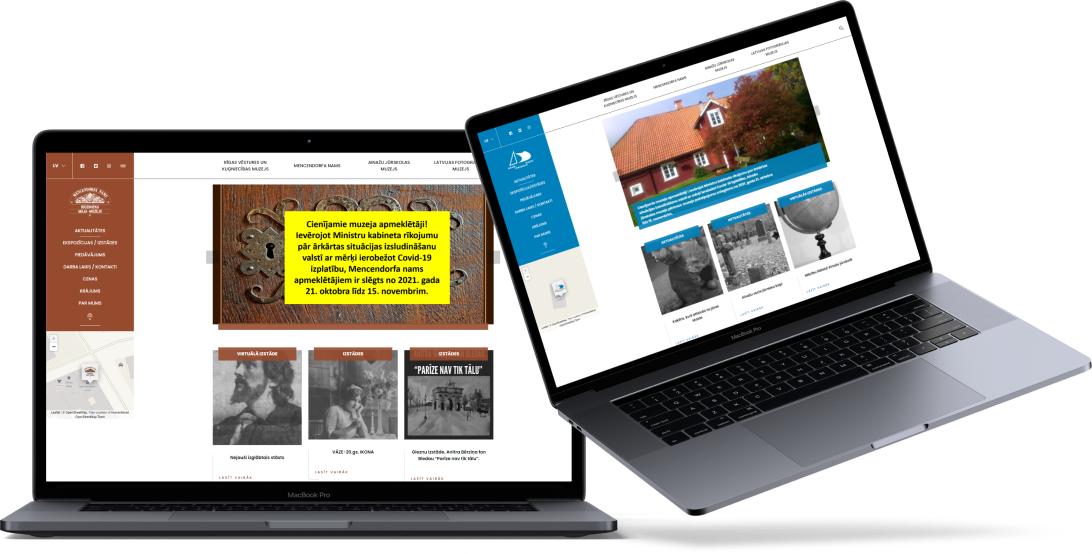 Responsive design
A design, which is functional and thematically relevant. A uniform style, which creates a sense of unity, and colour accents that highlight the identity of each museum.
Implementation of the concept
A functional and modern homepage, which combines four significant museums of Latvia – "Museum of the History of Riga and Navigation", "Mentzendorff's House", "Museum of Ainaži Naval School" and "Latvian Museum of Photography".
Website usability
The developed website rigamuz.lv is easy perceivable and its functionality allows any user to view and find the current information conveniently.