Aizdevums.lv website
2018
Aizdevums.lv is one of the leading non-banking lenders in Latvia offering physical persons and legal entities consumer loans since 1999. Aizdevums.lv regularly improves its customer care service and updates the range of services offered.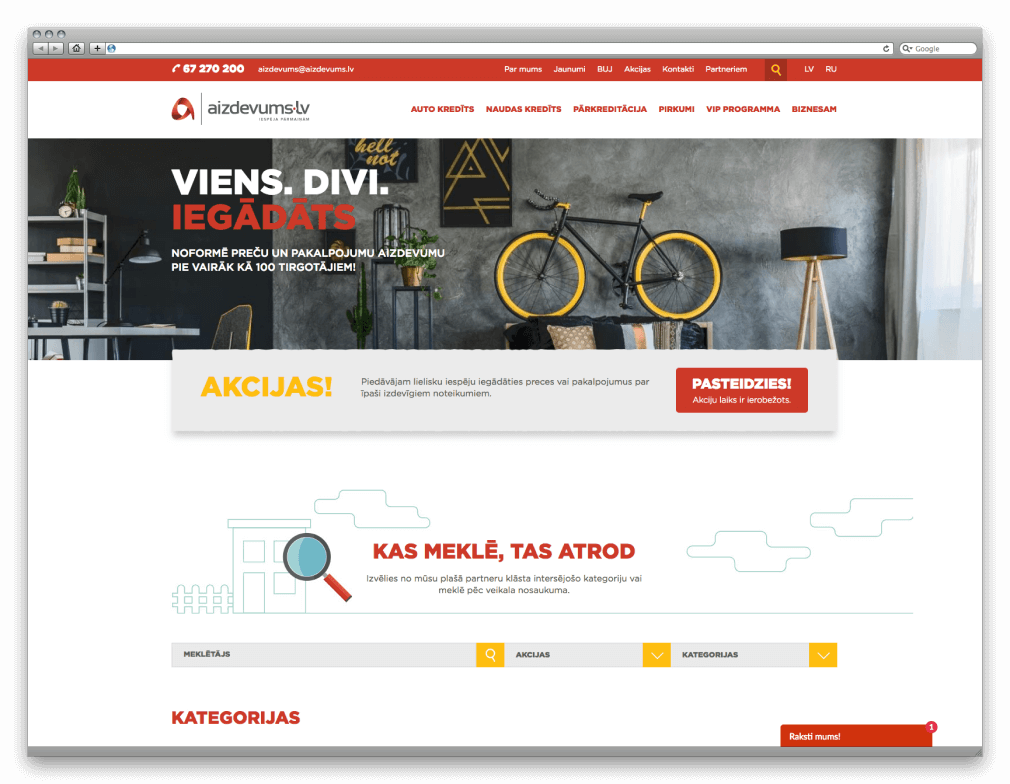 Non-banking lender
Aizdevums.lv website
By regularly evolving and listening to customer wishes, a new Aizdevums.lv website was developed, emphasizing portal usability and clear-cut loan application and management actions.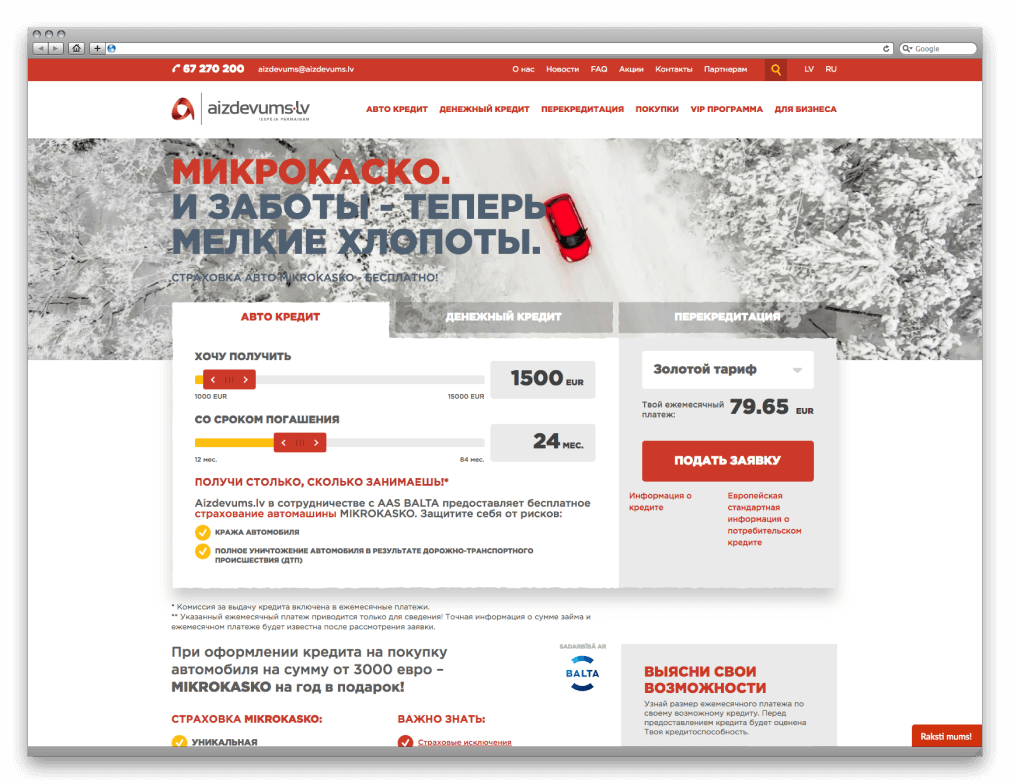 Solutions implemented
Design (including responsive)
Programming
Integration with payment systems
Integration with chat
Integration with credit accounting system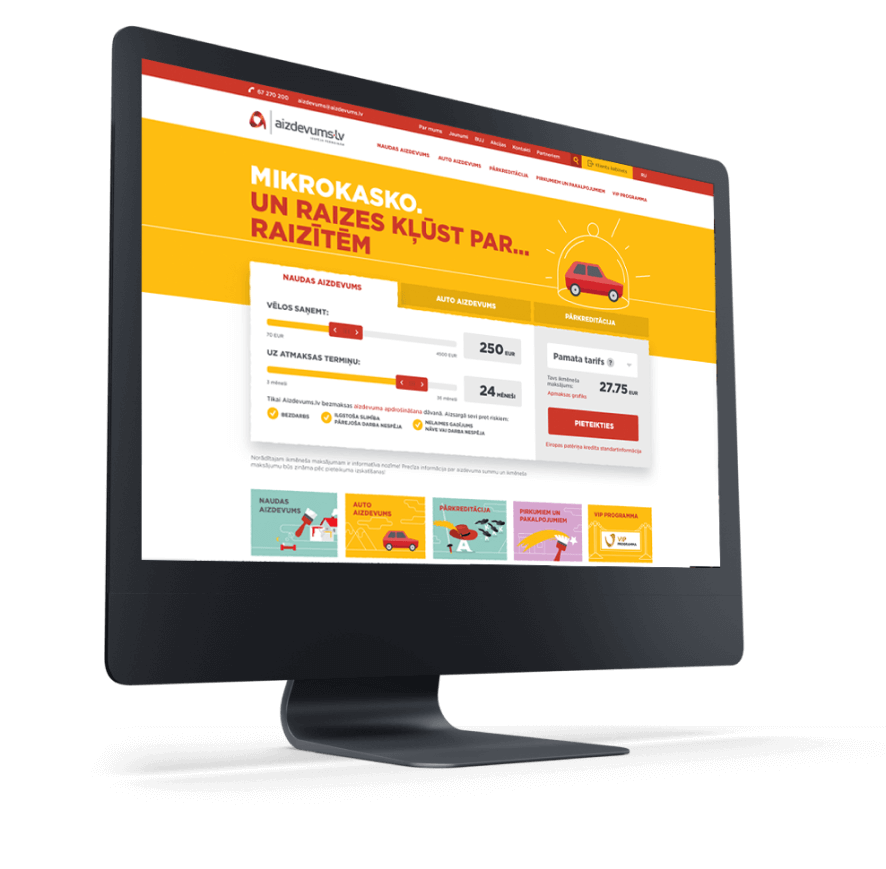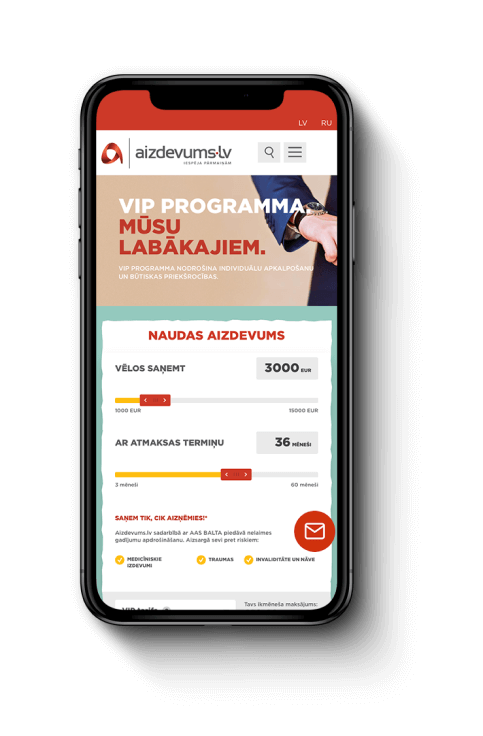 Calculator development
Integration with API

Integration with an accounting system

Maintenance