Valmiera Vocational Education and Training School
2021
Valmiera Vocational Education and Training School is an education institution, which primarily focuses on acquisition of qualitative education. The objective is to offer acquisition of profession, which will be demanded on the labour market and will ensure employment opportunities after graduation of the school.

The homepage of Valmiera Vocational Education and Training School, which was created in 2020, and its design allows the existing and future students to easily navigate on the website and perceive the information provided on the website in an understandable manner. The design of the homepage valmierastehnikums.lv is noticeable, modern and tells about the activity and professionalism of the school.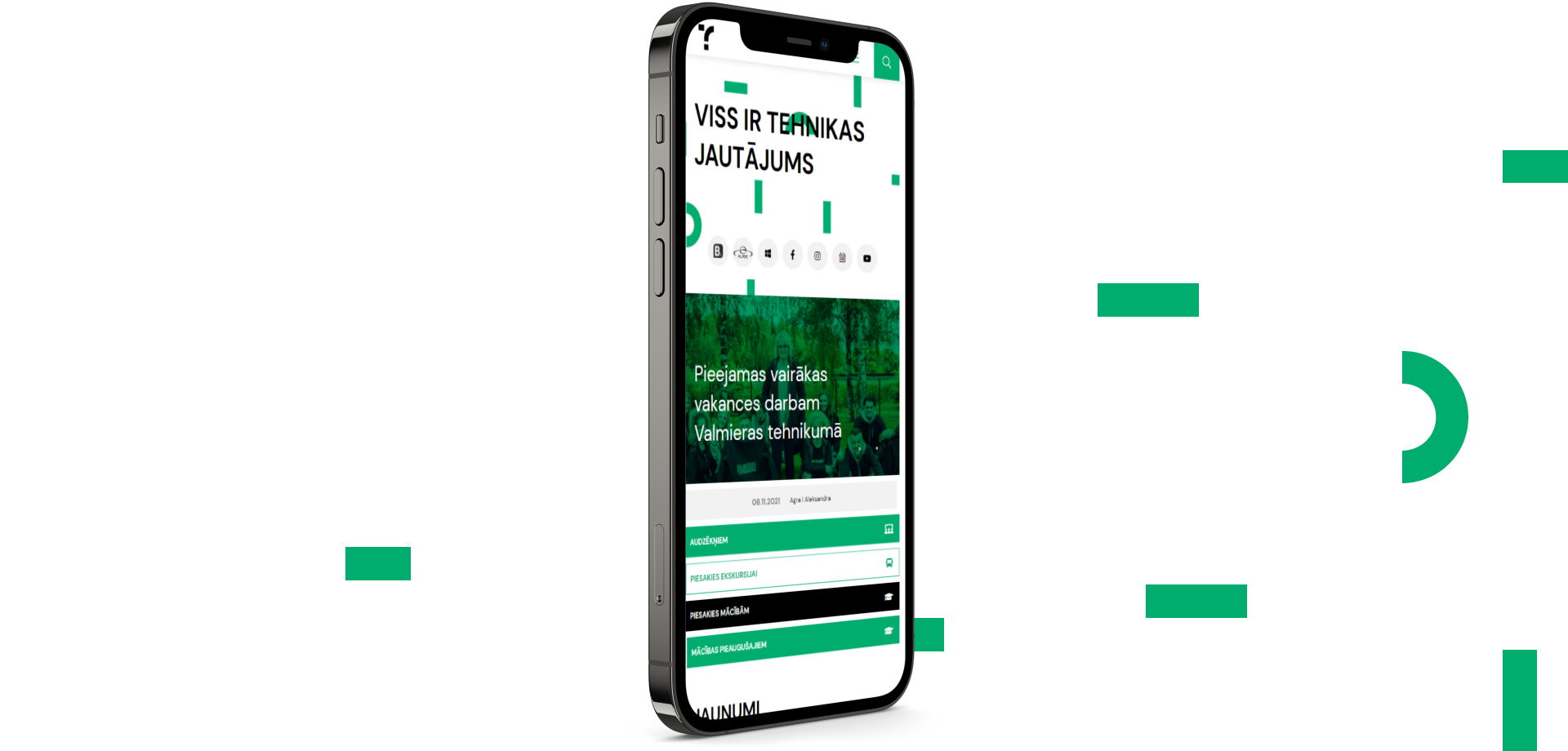 Responsive design
The homepage allows convenient viewing of the current information from any device, since its design is adapted to all screen sizes.
Implementation of the concept
A modern homepage with a focus on the future students. The bright design of the website reflects the activity and professionalism.
Website usability
The developed website valmierastehnikums.lv is easy to perceive and understandable for any user.