FlyMeAway is the only tour operator in Latvia offering weekend charter flights from Riga to destinations inaccessible by direct flights. Originally inspired by Goldfrapp's single FlyMeAway, the company currently provides special offers for busy people who cannot afford to enjoy extended vacations but want to take a breath and get to know faraway cities.

Tour operator FlyMeAway
travel websites
Efumo developed the FlyMeAway website, providing for multi-country functionality with a single administration interface, which allows for convenient management of website content, trips and news for Latvian as well as Croatian travellers.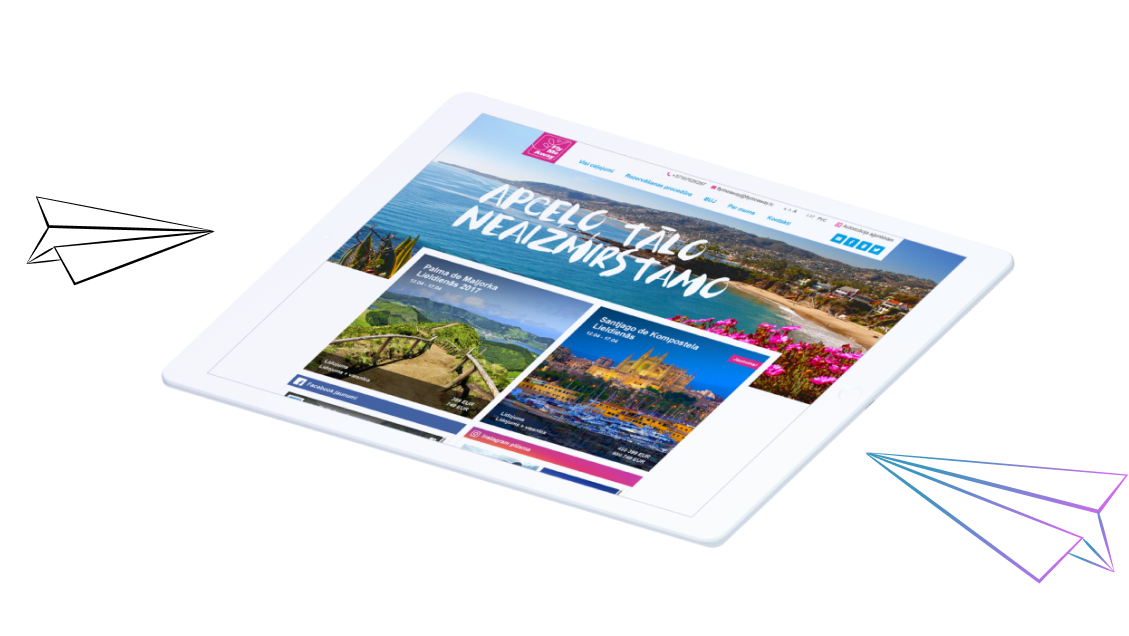 Specifications
Design (including responsive)
Programming
Integration
Maintenance